OUR STORY

1991, P.J. Viviansayles was diagnosed with cancer. She had three children, no job, no car, and nowhere to take her tears and fears. There were literally no support groups in her low-income South Central Los Angeles neighborhood. She found herself struggling for both financial and emotional support as she battled a cancer diagnosis. Determined to create community, P.J. solicited other survivors to share her dream of better health and survivor sisterhood.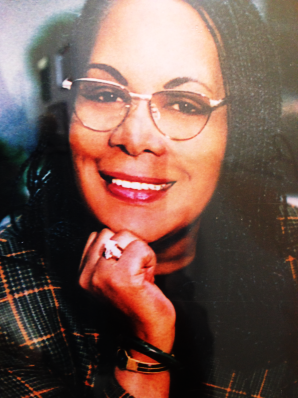 Beverly Rhine worked for the City of Compton helping to place children of incarcerated parents, before her breast cancer diagnosis in 1991. She used her superb organizing skills to help fellow survivor P.J. Viviansayles organize newly diagnosed women in South Los Angeles. Together they created a loving space and opportunity for women to share in their stories of survival.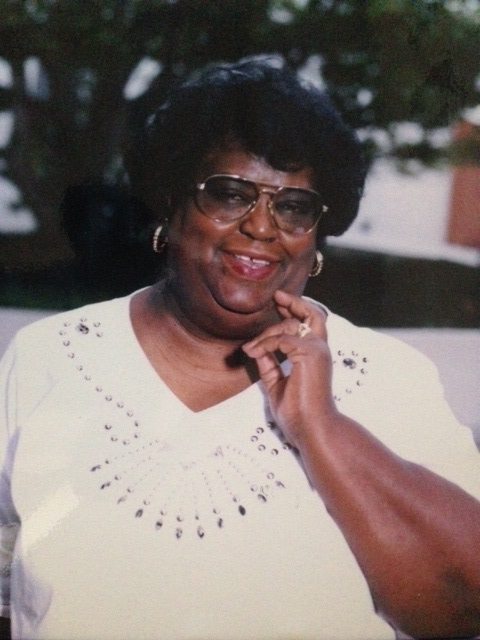 The women in early President Emerita Carolyn Tapp's chemo cohort were sharing $250, thirty day share of treatment medication. They were stuffing balloons in their bosoms as makeshift breast forms because they did not have the money or insurance for proper prosthetics.
Incensed by such injustice, PJ, Co-founder Beverly Rhine and original member Carolyn Tapp took their passion for dignity in healing, accessible health care and culturally sensitive treatment all the way to Washington, D.C., where they lobbied congress to make laws that would support survivorship for poor, marginalized breast cancer patients in our community and around the country.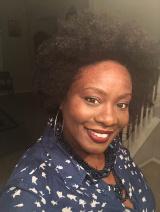 Isis Pickens is the dynamic former Executive Director who successfully led Women of Color for many year. Isis remains involved as an advisor and a member of the organization. Isis is dedicated to helping advance the cause of breast cancer eradication and survivorship. Along with her passion for women's health and civic engagement, Isis has experiences in international women's advocacy, grassroots organizing, data collection and non-profit management. Her work in advocacy and organizational management has allowed Isis to help bridge the communication gaps between community and scientific researchers.
SOCIAL JUSTICE AND SELF-ADVOCACY
The fight for African American other breast cancer survivors of color has led Women of Color into uncharted territory. Since, 1991, we have been bedside nurses to survivors without families. We have bargained for discounts with funeral directors. We marched streets from South Central to Sacramento. We have waited in office buildings on Wilshire Blvd. We have testified before congress on Capital Hill.


In the struggle for our lives and the lives of those yet to be diagnosed, we fought for culturally relevant health care, access to fresh fruits and vegetables, earlier diagnosis, adequate cancer treatment, disability benefits and mental health support. We found ourselves in warrior stance against systems of racial, social and economic injustice.

Today, like our founding angels and strong leadership, we continue the legacy of sisterhood, inclusion, support and care.
Women of Color Breast Cancer Survivors' Support Project, was created to help survivors navigate the world of recovery and develop self-care plans to aid in their survivorship.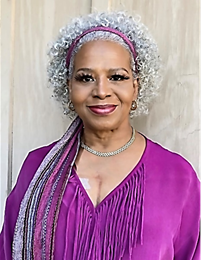 Stephanie Beverly-Smith, is the
interim
Executive Director
of Women of Color. She is a five-year breast cancer survivor and advocate. She came to Women of Color as a new survivor devastated by her diagnosis and searching for hope. She quickly found a role as a community breast health educator, volunteering with the outreach team at health fairs and community forums. In 2019 she joined the staff as the Program Director and focused much of her work on community outreach, survivorship care, membership programming and management of participation in WOC's culturally relevant research department. She joined the board and worked with WOC's leadership through two difficult transitions, before becoming the Executive director. Under her leadership, WOC was able to successfully navigate the pandemic and expand vital programming.

Lynn Fowler joined WOC when her sister was diagnosed with breast cancer. She quickly learned as much as she could and was a loving caregiver before being diagnosed with breast cancer herself six years ago. While undergoing treatment and recovery, Lynn selflessly served as President of the Board of Directors for several terms, dedicating her time and talent to the service of others. Today Lynn continues to serve WOC members disbursing information booklets and supporting new survivors through our navigation program and provides support, resources and frequent check-in calls and visits.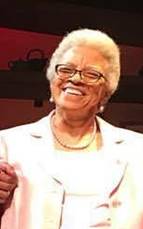 Jacqueline Furby (Jackie) is an amazing warrior, beating breast cancer three separate times in 1986, 1988, and 2001 thru to her 4th and most recent metastatic diagnosis in 2017.
Its been 35 years since her 1st bout of cancer and Jackie continues to live life as a Thriver, not simply a survivor!
Jackie's been an active member of Women of Color since 2002, and she leads a very special ministry as WOC's Sr. Care Coordinator spending countless hours interacting with and uplifting newly diagnosed breast cancer survivors and inspiring continuing survivors with her daily check-ins. Jackie has served on the board of WOC and co-facilitates some of our support groups as well as breast health seminars where the focus is breast health and the importance of early detection and treatment. Jackie has also had the opportunity to be a part of NBCC (National Breast Cancer Coalition) advocacy training and lobby days in Washington, DC multiple times. Her personal commitment is to continue educating and fundraising for breast health.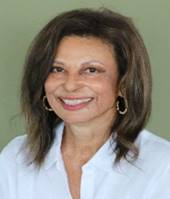 Madeline Wilson is a 15-year triple negative breast cancer survivor diagnosed at stage IIIC. Madeline serves as WOC's Community Outreach Coordinator dedicated to breast cancer education and advocacy through her involvement in various community projects, programs and events. Madeline served on the board of directors at WOC and holds research, training and navigation positions within various foundations, organizations and research groups. Her work includes positions with ACS's Relay For Life Baldwin Hills; City of Hope; Dr. Susan Love Foundation; National Breast Cancer Coalition, Kaiser Healthier Living and more.
Madeline's goal in life is to have a positive impact on improving the disparity in health outcomes in her South Los Angeles community and other underserved communities where African-Americans are continuing to suffer and die at higher rates than other ethnic groups. "I decided my life had to mean something so I speak, every chance I get, to women and men about their health, to be aware of the things we can change".